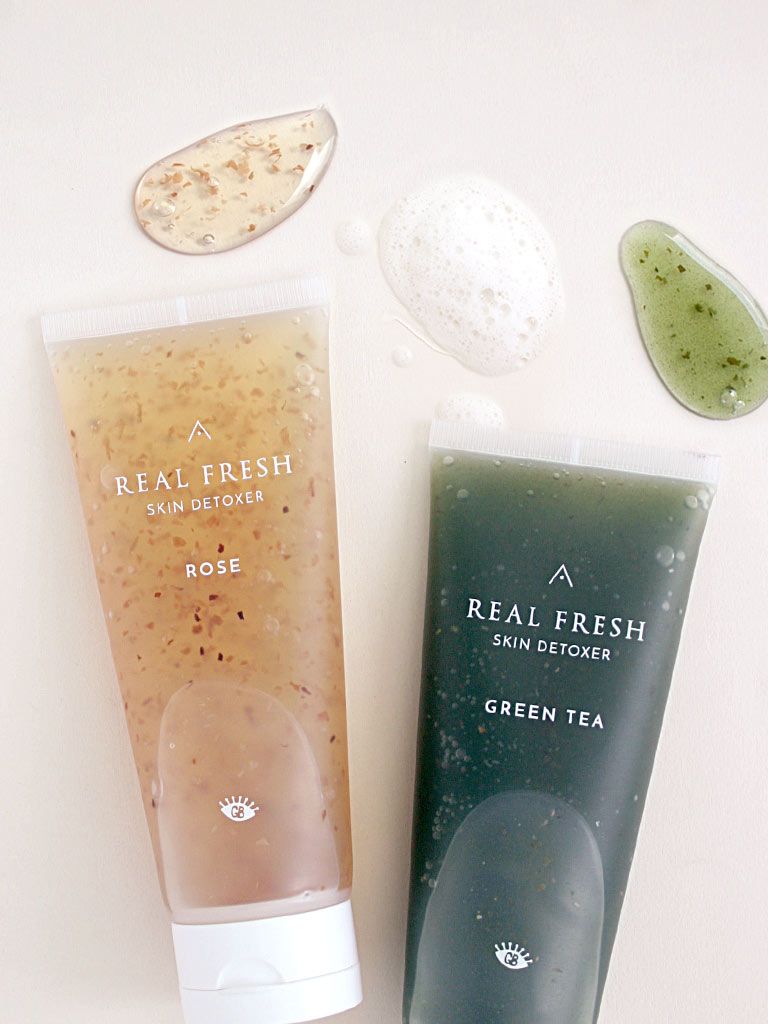 -credits to sg.althea.kr-
A while back, I've raved on
IG
about these
Althea Real Fresh Skin Detoxers
, a 10-second, 2-in-1 cleanser pack that showcases real, fresh ingredients and incorporates them into a system that allows a deep & clarifying cleanse while boosting the skin's health with nutrients and goodness. Available in two editions, the Rose (recommended for morning regime, made with French rose petals + extracts to refine skin) and Green Tea (recommended for night regime, contains Juju green tea leaves + extracts to purify skin) both help to leave our skin feeling fresh and smooth for a healthy complexion!
I'm totally loving these two products (especially the green tea edition) as it makes masking so quick and convenient! You just need 10 seconds, and it miraculously changes into your facial cleanser, can you get anything better than that? And even though it's a purifying mask that helps to gently exfoliate our skin, it doesn't dry out the skin even with daily usage and instead, leaves my skin feeling soft and smooth after every use.
And do you know, this amazing range of product is a successful collaboration between Althea and Get It Beauty, Korea's top Beauty TV show, and even Jeonghwa, member of the popular K-POP girl group EXID, is also a fan of the product!


Now, you can get this Real Fresh Skin Detoxer Set (150ml x 2) at only $25 with FREE SHIPPING using the promo code PBSHIP for a limited time only!
Check out
HERE
for more information!
Till then,
Mia Foo