Hey people! Finally, the #miagoesnzl travelogue series is getting started! But before you move on to my Day 0 and Day 1 of my 9D8N Jucy Campervan road trip in the North Island, do check out my posts on
Leasany
(and how you can get a 20% discount off their rental services) and
Jucy Chaser campervan review
too! :)
As our Airasia X flight is scheduled to touchdown at the Auckland international airport at 510pm and the last slot for Jucy Rentals' collection is 430pm, we had no choice but to check ourselves into one of the airport hotels, and
ibis budget airport hotel
it shall be!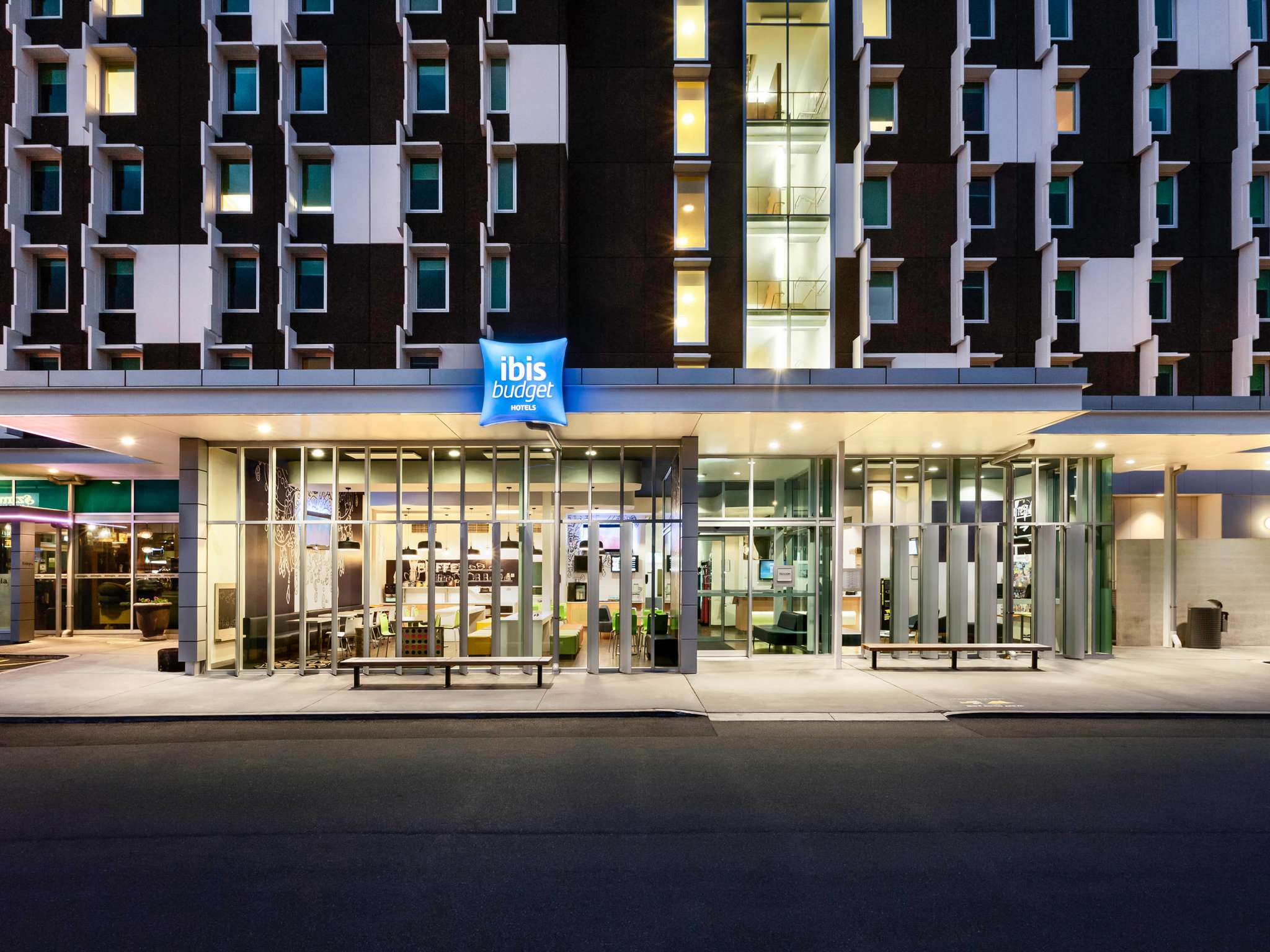 -credits to https://www.accorhotels.com-
Conveniently located within 20 minutes' walking distance from the Auckland international airport, and near to a selection of eating places like your ever so trusty McDonald's, Carl's Junior, KFC, cafes, restaurants, and Countdown & Warehouse, the ibis Budget Hotel is also the most affordable of all the airport hotels you can find. Rooms are small, but clean, comfy and definitely good enough for our one night's stay after our McD dinner and with some Halo Top ice cream (
why aren't you available in SG?!
) & chips for our late night snacks from Countdown just opposite the road.
That entire pint of Halo Top is only 360 kcals!
PLEASE COME TO SINGAPORE, PLEASE PLEASE PLEASE PLEASE PLEASE!
And is it me, or do they get fluffier buns at their McD? Well, they have way fancier takeout coffee cups, that's for sure!
After a good night's rest, we started our day early and left for Jucy Rental's after our McD breakfast (
they have bagels here!
), which was another 20 minutes walk for collection of our Jucy Chaser, scheduled at 9am. We would have walked back to the airport and wait for their shuttle service, but it won't make much sense as that would be a 20 minutes walk as well (though that might have saved us the 15m hardcore uphill walk to Jucy's entrance gate).
And well, we did expect a bit of waiting, but surely didn't expect to wait for nearly 2 HOURS before we were brought to our campervan, and the entire walk-through for the CV only took us... 5 to 10 minutes. Anyway, all was good and off we went to PAK'nSAVE Mangere to stock up on our food supplies for the trip, before heading into Auckland City to meet up with my Uni mate, R, (who's currently working in Auckland) and his wife.
R initially planned to bring us for Tanpopo ramen, but sadly, they were closed. So Mexican food it shall be, at
Mexican Cafe
located in the Auckland CBD.
I got the Quesadillas (15 NZD) and BF got the Burritos (15 NZD).
I'm not at all familiar with the Mexican cuisine, hence I have absolutely no idea of how authentic their food taste, but they were definitely yummy and not that damaging on your pocket. Love their complimentary serving of salsa and tortilla chips too, so yummy!
They also have a covered veranda "alfresco" seating area, which would be lovely on a cooling day to dine in.
And so, after sharing a whole Uncle Tetsu cheesecake among the 4 of us while enjoying the view of the viaduct basin and harbour bridge at the viaduct lookout (while keeping a close eye on the annoying, greedy seagulls), we heading off to the viaduct harbour and silo park!
According to R, they made a museum out of one of the silo (which he has visited).
The sky was rather gloomy that day, but still it didn't change the fact that the views here was simply awesome!
And after yet another yummy sweet treat from R (I actually forgot what flavour I've gotten, but it sure was good!) before we say our goodbyes. T.T
And off we go for Shakespear Regional Park, which was about 1.5 hours' drive from Auckland CBD.
Located at the top of the Whangaparao Peninsula, the park is named after the Shakespear family, who bought the land back in the 1880s from a local Maori. This massive park is home to three walking trails, the Heritage Trail, Lookout Track and Tiri Tiri Track.
And see who's there to welcome us! There were TONS of Pukeko birds and a handful of peacocks roaming free around the park's area, by the beach. R reminded us to keep a lookout for Kiwi birds as well, and I've also read reviews on the park stating they spotted Kiwi birds, but we weren't so lucky.
And here's a short, unedited clip taken at Shakespear Regional Park, using my OPPO R9s on the Osmo Mobile 2 from
Leasany
.
The gimbal makes the video so stable, omg!
So after a quick walk among the grazing sheeps, chasing some pukeko birds and peacocks, and a leisure stroll along the beach, we hopped back onto our Jucy Chaser and headed off to our campsite for the night, which is a free campsite located at the Gulf Harbour Car Park, located at the end of Laurie Southwick Parade, which is about 20 minutes drive from Shakespear Regional Park.
And here's our very first campervan one-pot dinner for the trip, white wine garlic mussels and lemonfish with baby spinach and buttered wholemeal toasts. YUMMY!
Till then,
Mia Foo